Stories of You Books.  © Stories of You Inc. 2017

Weddings Worth Remembering  : 

true stories from North Carolina's great wedding venues

Appearing Valentine's Day 2019 

A wedding is a single day, but also so much more. Whether it is big or small, traditional or unconventional, every wedding brings together centuries of custom, months if not years of planning and a lifetime's commitment—in a moment that will be cherished forever.

While people are, of course, the heart of a wedding, place plays a crucial role as well. A sunny beach or a lush green garden…a chic modern loft space or a grand historic home…a rooftop in a bustling city or the serenity of a mountaintop: every wedding venue expresses the uniqueness of the couple's personality, a community's particular character, and the painstaking care of a skilled professional team. 

Reflecting North Carolina's diverse communities and a colorful array of settings and styles, the venues in this book have been chosen from among the state's most distinctive and beloved wedding locations—and the stories set in them will make you smile, cry, and recall your own life's most meaningful moments.

Sharing the perspectives of brides and grooms, family and friends, officiants and photographers, and a wide range of the experts who create magic from behind the scenes, Weddings Worth Remembering™: True Stories from North Carolina's Great Wedding Venues captures the emotional richness of weddings, the extraordinary places that host them, and the surprising moments that surround every wedding day.

Whether you're a future bride or groom…a lover of romance, celebration and tradition…or someone whose life has been touched by one or more of its venues, we're confident that you'll find Weddings Worth Remembering™: True Stories from North Carolina's Great Wedding Venues to be fun, festive and richly memorable reading.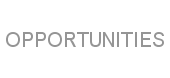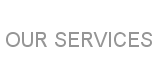 Weddings Worth Remembering   : True Stories from Florida's Great Wedding Venues
 is edited by Suzanne Fox. A book industry veteran with over thirty years of experience in writing, editing and publishing, Suzanne is the founder and editor of 
Society Nineteen
, an online journal interviewing contemporary authors who write about 19th-century experience; a regular reviewer for 
Publisher's Weekly;
 the author of books including 
Home Life: A Journey Through Rooms and Recollections
 (Simon & Schuster); and an editorial, book structure and book marketing consultant who has worked for a variety of individual and organizational clients including the City of New York.