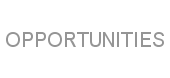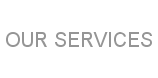 Welcome to Stories of You Books

As "the anthology people," we at Stories of You Books capture, share and celebrate the truths that can be found at the intersection of many compelling stories.  

As anthology publishers for the retail market, we conceive, curate, and publish impeccable books that bring together diverse authors with thought-provoking topics and themes.

As custom anthology creators, we offer a range of options, from private label book editions to fully customized collections, to help our clients elicit, gather and use many powerful stories to engage members and markets, honor contribution, inspire action, and build and preserve their priceless legacy. 

In all of our work, we balance innovative big-picture vision with impeccable attention to detail, and connect diverse individual perspectives not just to each other but also to shared human needs, values, experiences and dreams. 

Are you an individual with insight or expertise to share? An organization seeking to deepen your impact, now and forever? A reader ready for fresh perspectives? If so, we hope you'll make us part of your journey.

​Recent Publications

Stories of You Inc. © Stories of You Inc. 2018