THE STORY WHISPERER   SERVICES

taming your out-of-control narrative

These personalized services are designed for those writing novels or narrative nonfiction. Through telephone consultation, manuscript review, or group workshops, THE STORY WHISPERER™ can help you create a comfortable and productive writing process; maximize the strengths of your story and your manuscript; address points of weakness; learn from existing books in the marketplace while simultaneously honing your own unique vision; eliminate blocks, doubts, and challenges; and choose the publishing path that maximizes your success.

All THE STORY WHISPERER™ services are personally provided by Suzanne Fox. A regular reviewer of fiction for Publishers Weekly, Suzanne has also interviewed top writers for the magazine; her profiles of authors including Jennifer Egan, Philippa Gregory, Sarah Perry, Julie Orringer, Elizabeth Letts, Liza Wieland, Elizabeth Brundage, Emma Cline, and Anna Lee Huber among others can be read on the magazine's website. Suzanne is also the founder and editor of the online journal Society Nineteen, which interviews contemporary authors who write about the nineteenth century. After her own first book, a work of narrative nonfiction, was published by Simon & Schuster, Suzanne sold two works of women's fiction to top publishers in their categories: an atmospheric novel of love and suspense called Harpers Moon, published under the pen name Suzanne Judson by Berkeley Penguin Putnam, and the comic romance One Hot Summer, published under the pen name Suzanne Scott by Harlequin Romances. Today, she is working on a historical fiction set in 1850s Britain. A graduate of the MFA program of the Columbia University School of the Arts, Suzanne has been awarded residences at Yaddo, the Vermont Studio Center, and the Atlantic Center for the Arts. With a personal knowledge of the joys and difficulties of writing fiction and a deep vision of narrative structure as well as today's publishing climate, she loves working with writers of fiction and narrative nonfiction to hone their particular, unique, and powerful gifts.  

Please click on the items below to find out more about THE STORY WHISPERER™ Telephone Consultations, Manuscript Reports, and workshops.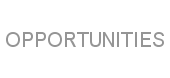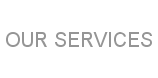 Stories of You Books. © Stories of You Inc. 2019

THE STORY WHISPERER™ 

Workshops

THE STORY WHISPERER™ 

Manuscript Reports

THE STORY WHISPERER™ 

Telephone Consultations